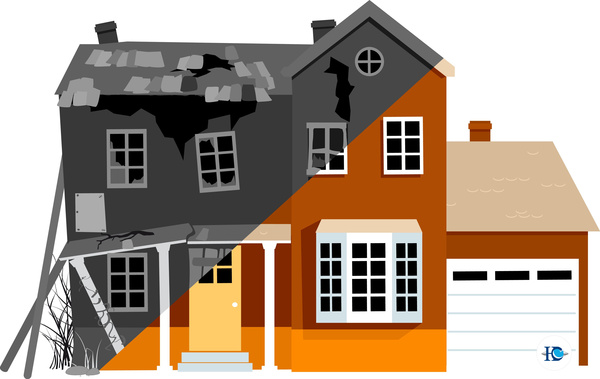 Huntington Coast Capital continues to broaden its product offering! This time, in the area of real estate. We are pleased to introduce our nationwide fix and flip loans and bailout programs. Here are the details: Geographic areas: 
Major metro areas across the country, including Hawaii
Loan details: 
12-18 month short terms notes
Interest rate range from 9.875% to 11.875%
No minimum FICO score
Cash out options up to 65% LTV on 1st and 2nd Trust Deeds
Purchases up to 75% LTV
Fix and Flip loans: 
Rehab loans up to 80% of LTC (or 75% of purchase) and no greater than 70-75% of the ARV
Property Types: 
1-4 unit residential, multifamily bridge
$1M to $5M commercial: multifamily, mid-sized retail centers, industrial and office properties
Ineligible categories include: auto shops, Cannabis related real estate, assisted living, hotels, motels and specialty purpose properties (i.e. restaurants, churches, schools, bowling alleys, movie theatres and night clubs).
Land loans are on a case-by-case basis. The borrower would need to have adequate outside collateral and the land would need to be fully permitted with a solid development plan and take-out financing.
Bailout Loans: 
Non-owner-occupied and owner-occupied consumer loan bailouts (owner-occupied in California only)
Forebearance and foreclosure fix loans. The lender will purchase the home up to 70% LTV and provide 6-18 months to payback (refinace) the loan. A 20% premium is also charged on this product (i.e. $1M purchase $1.2M buyback).
About Huntington Coast Capital. Huntington Coast Capital secures funding for companies in a broad base of industries. Our clients come to us to find a more flexible lending partner to meet their growth needs. Many are declined by the bank and are in need of a more creative and entrepreneurial funding solution.  We consult on a wide range of funding options for business owners throughout the United States in the following areas:
Supply chain financing 
Equipment loans and lease programs (learn more about our equipment loan platform offered through our subsidiary)
Lines of credit for working capital needs
Term loans for marketing, hiring staff and general expansion needs
Factoring services for accounts receivable financing that also provides for back office credit and collection functions
Purchase order financing
Business acquisition financing
Inventory financing
Private commercial real estate bridge loans
SBA loans for business and real estate needs
Whether you are a startup or established, in need of $100,000 or $10,000,000 we have the capital partners to meet your needs. Contact us to see how we can assist in taking your business to the next level. To your success!
Huntington Coast Capital, Inc. Direct: 714-719-8966